As those who have been following my blog for a while know, I have a
soft spot in my heart for Kenya
. My family and I have been over to visit the Mulli Children's Family, a home for abandoned and orphaned kids, three times now (my mother has been there six times). My girls have made good friends with many of the children, and we've had life-changing experiences.
What really affected my kids was meeting girls not that much older than they were who were now mothers. Some of those girls had simply made mistakes, like girls can here. But for many girls the story was much worse. They lived on the streets and they had been raped. Or they had been sent into prostitution by parents or aunts and uncles or grandparents who saw them as a source of income. It was just heartbreaking.
And then these girls end up pregnant with babies they didn't want, and they need to be taught how to be a mother. And they need help learning job skills, so that they can support their children and they won't have to return to that kind of life.
I had such an
amazing time in Kenya
teaching some of these girls how to use knitting machines (we brought over literally tons of yarn over the last few years). You can see some of our pictures in this post.
And so I love Kenya. To me, it puts a face on all the stories of poverty you hear. But it also puts a face on hope, because these girls are not giving up. They believe in Jesus, and they are working hard to create a new future.
With that in mind, I wanted to tell you about an initiative my blogging buddy Kristen, from
We are THAT Family
, has started, called The Mercy House. Read on…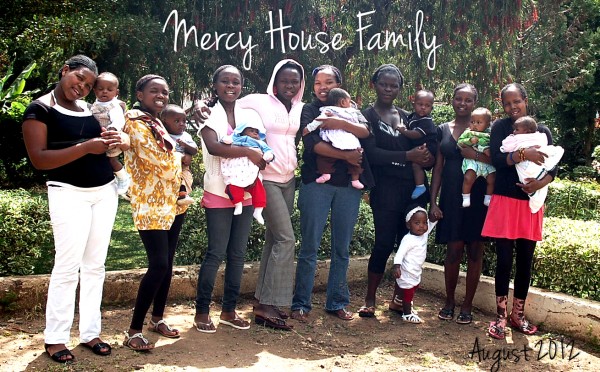 16 miracles. Eight young babies and eight young mamas living at the Mercy House – all of them miracles.
The Mercy House provides an alternative for pregnant girls living in the streets of Kenya. It's a safe place where the girls receive proper nutrition, housing, prenatal care, Bible study, counseling and job skills for sustainable living.
Kristen Welch, founder of Mercy House, along with executive director, Maureen, work diligently and prayerfully on long-term plans for each of the girls. The girls work hard on their studies, take care of their babies, and learn skills.
Each girl can cook, clean, sew, make jewelry and a host of other items. They will soon be choosing either a higher education academic or vocational tract to help them develop interests and talents.
The girls at Mercy House spend a couple of hours a day making beautiful items we export to America and sell at The Mercy Shop.
Over at The Mercy Shop there's new items being introduced, a big sale going on and some of last year's items are on clearance. This is a tangible way to bring a bit of Africa to your home and life and also help provide for our young families. It's a great because when you purchase an item to give or keep, you bless twice.
Check out some of the new items:
Beautiful bangle bracelets made from recycled magazines and wood. $12 each:
Beautiful and unique Love Mercy Sari Bags (in partnership with Freeset): $22 each (4 designs)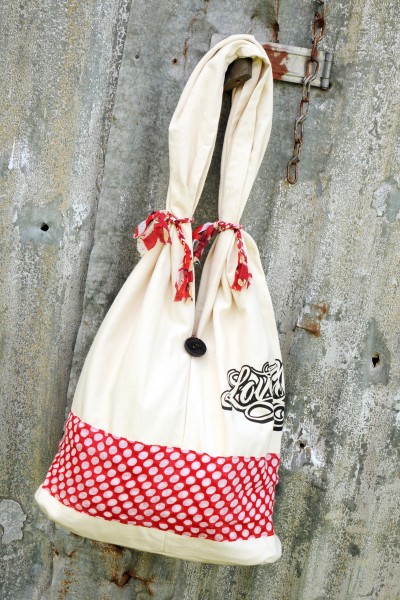 The super cool Heart& Wings new women's fit, v-neck comfy tee, $20: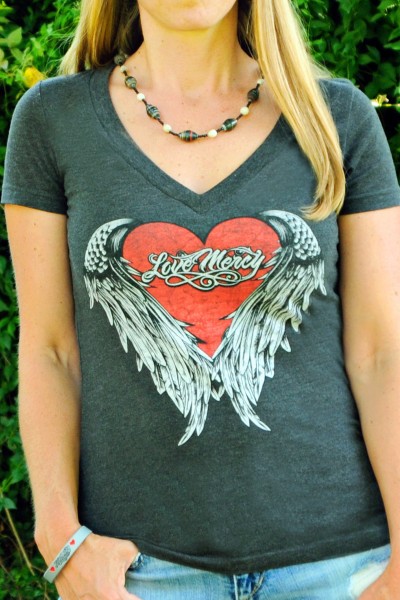 "Mercy Made This Happen" Unisex shirt (made by Freeset): $20
Handcrafted Greeting Cards (sets of 3) $10: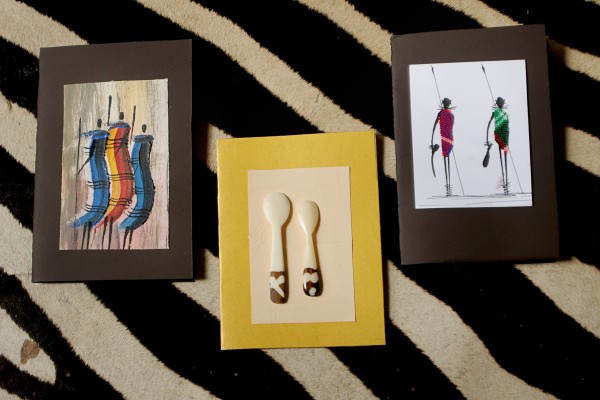 Plus, many more items on sale and clearance!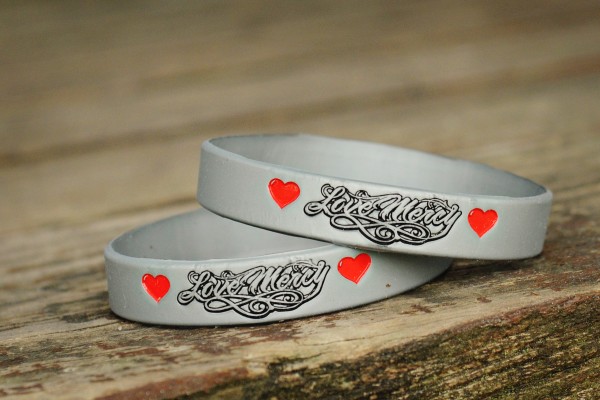 100% of the proceeds from the Mercy Shop are returned to Kenya. The money is put towards paying the (high) monthly rent on the property and house, and a portion of every sale is set aside in an account for each of the girl's future.
Plus, for a short period, use this code: REGRAND to get 20% off your order!
photos by Suzanne Box Photography