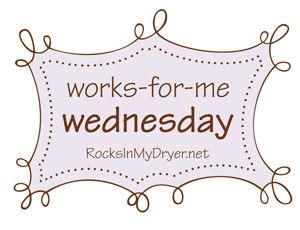 Do you hate spending money on wrapping paper? I hate it that these tiny rolls that barely cover a game of Battleship cost $2. I just can't do it.
So we've tried to come up with some creative ways to save money on wrapping paper.
1. The Pathetically Frugal Method.
I collect wrapping paper. And tissue paper. And gift bags. If it has tape on it, I just cut the tape off. And then I reuse it. I did that for our wedding gifts, and I didn't have to buy more wrapping paper for ten years! So instead of throwing it all out on Christmas morning or recycling it, save it.
But that doesn't help you now. So here are some other ideas:
2. The RePurpose Method
If you subscribe to a newspaper, you've got wrapping paper right there! Comics make great wrapping paper. Challenge your kids to make their favourite comic end up at the top, and they love it! It's a test of spatial ability to figure out how to fold it so it comes out right!
But they're pretty, and they're available! So use those.
3. The Cute Mommy Method.
When my children were 2-6, I took all those large pictures they painted at school and at home and used them as wrapping paper. We never know what to do with them, and they can't hang on the fridge forever, but they work wonderfully and are very colourful! Use matching ribbon and it almost looks planned! Sort of like an impressionist art work. I still have some saved that we're still using, and it's years later. They painted an awful lot!
4. The Scrapbook Mommy Method
Finally, you can create wrapping paper yourself. Save all those brown paper bags or paper store bags, or even plain white ones. You can cut them up and remove the handle, and then use Christmas stamps all over them. Kids love going crazy with stamps!
Any white paper works that way, so you can even use regular white paper for smaller gifts. And it's a lot cheaper than buying wrapping paper!
The key to making the parcel pretty is the final touches: the ribbons and the bows. If you collect them all year, you'll likely have some color coordinated stuff that will work. Otherwise, I buy huge rolls of ribbon at our local dollar store, and it's not that expensive.
Those are my brilliant solutions for cheap wrapping paper! Any other frugal ideas for Christmas you want to share?
Thanks for dropping by! Be sure to stay and look around a bit! I've got great posts on marriage, family, and creating Christmas memories!